Audio clip: Adobe Flash Player (version 9 or above) is required to play this audio clip. Download the latest version here. You also need to have JavaScript enabled in your browser.
We're back in action this episode with comments on the Cessna 421 crash in Florida, unmanned aircraft systems, Carl's interest in model airplanes and rocketry, flying at non-towered airports, the definition of an airport non-movement area with a quiz included, references to Pontiac, MI KPTK airport, the sleeping tower controller at DCA, ferrying the Shuttle Discovery, and a whole bunch more! Join us.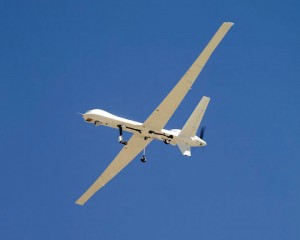 Pre-Flight
We've got SWAG for sale! T-Shirts, coffee cups, magnets, etc – you want 'em, we got 'em – simply visit StuckMicAvCast.com/buy to get those items today.
The Stuck Mic AvCast is donation supported. Please consider a small donation if you enjoy the show: StuckMicAvCast.com/support.
Cruise Flight
After Landing Checklist
~ Picks of The Week ~
Carl – LiveATC.net: Live Air Traffic from Their Headsets to You. FAA Unmanned Aircraft Systems information website.
Victoria – Back Country Pilot Forum and website
Rick – French Countryside Flying in a Super Cub, videos and photos included
Len – iFlightPlanner.com website service update and new features
Thanks for listening to the Stuck Mic AvCast, a listener supported aviation podcast. We love publishing and delivering useful content and information for everyone! Please show your support with a $5 or $10 donation today and maybe we could one day fly in space!
Please submit your questions and feedback via blog comments, Twitter, Facebook, or email and we'll be sure to answer them on the air!
Listen to Episode 24 Below
Audio clip: Adobe Flash Player (version 9 or above) is required to play this audio clip. Download the latest version here. You also need to have JavaScript enabled in your browser.
Click Here For The Mobile Friendly Version
Subscribe to Our Enhanced Podcast Feed in iTunes

Subscribe to Our MP3 ONLY Podcast Feed
Direct your pod catcher to http://feeds.feedburner.com/StuckMicAvCastMP3
Or to subscribe to our MP3 Only Podcast in iTunes: