Pre-Flight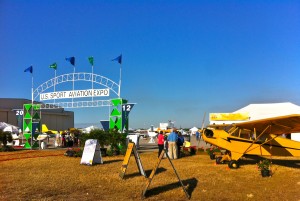 In Episode 17 we announced that our Stuck Mic AvCast co-host Carl Valeri would be in attendance at the 2012 US Sport Aviation Expo in Sebring, FL. After 3 days of visiting with venders, watching speakers, and most importantly meeting you folks in the field, we've compiled an entire show around his Sebring interviews.
Cruise Flight

Interviews with:

After Landing Checklist

Contact Us
Please submit your questions and feedback via blog comments, Twitter, Facebook, or email and we'll be sure to answer them on the air!
Listen to Episode 17a Below
Audio clip: Adobe Flash Player (version 9 or above) is required to play this audio clip. Download the latest version here. You also need to have JavaScript enabled in your browser.
Click Here To Play Mobile Friendly Version

Subscribe to Enhanced Podcast in iTunes
Sponsors of ExpertAviator.com: