As is typical in the busy New York area I was waiting near the gate for my flight to arrive. One of the ramp workers saw me in my uniform and excitedly announced he was getting started with flight training soon. His excitement was contagious and I could not help getting excited for him and his dream of becoming an airline pilot.
After we began talking I mentioned I still fly general aviation aircraft and share his excitement about flying every time I get in the air. He then turned to me and asked if there was any advice I had for someone starting flight school and are there any books he can read to better prepare for class. I said I sure did have advice.
Be Prepared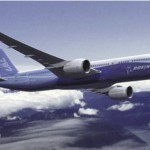 To make your flight training more productive and less expensive you should do two things, prepare yourself and prepare your friends and family. Preparing yourself means becoming immersed in all that is aviation, such as reading this blog, and reading any materials the school sends you before you get to class.
Flight training can be intense and progress at a fast pace especially if you are enrolled in an accelerated training program. While you are training you will need to concentrate on your studies and your flying. Your days can be up to twelve hours long including flight training sessions, simulator sessions, ground school, and studying.
The first person you should talk to concerning this is your family and friends. Explain your dream of learning to fly and that you will need to concentrate on your studies. This may mean missing out on certain family functions or holiday parties. It also includes not being able to hang out with your friends as often as you would like.
It is also important to let your family and friends know your unavailability is only a temporary situation. You may even ask them to help you by having them check up on your progress and ask for words of encouragement.
Before you arrive at the flight school you should read all materials they send you and study everything you can before you arrive. Many times the training materials will include items to memorize. One of the best ways to get ready for training whether flying a 747 or a single engine aircraft is to have all numbers and procedures memorized before you arrive at training.
What to Read : Blogs, Books, and Magazines.

I recommend becoming an avid consumer of all things aviation. You will find the more you read the more you learn. It is amazing the many new formats of educational learning materials. Now wherever we go we can learn something about aviation.
Free learning

There are many commercially available materials that are wonderful in teaching you how to fly. If you are preparing to attend a flight school they may provide books and training materials in advance of your first lesson. If not there are some great free learning opportunities on the internet some of which you can download.
There are many free websites that include free information about flight training and careers. The site you are reading right now is one of them. Many of these websites also have podcasts so that you can listen on your mobile device. If you subscribe to many of the educational aviation newsletters, websites, podcasts, and YouTube channels you will find yourself becoming immersed in all things aviation.
Of course I endorse podcasts since I am cohost of the Stuck Mic Avcast where we talk about learning to fly, loving to fly, and living to fly. There are also many other podcasts out there that share their knowledge and all you need to do is click here to see the aviation podcasts available for free on Itunes.
There are also some free books for download that I feel every pilot should have. They are available on the FAA website and include the Airplane Flying Handbook, Federal Aviation Regulations, Aeronautical Information Manual, and the Pilots Handbook of Aeronautical Knowledge.
Books and Magazines

All these free books are available in a more readable format and can be purchased as a hard copy or an electronic book. Here are the books I suggested as listed at Amazon.com:
Magazines are also a great way to keep up with current events and learn flying techniques from knowledgeable instructors. One of my favorites is Flight Training Magazine and if you go to their website you might be eligible for a free six month subscription. Other magazines I read which increase my flying knowledge include, AOPA Pilot, EAA Sport Aviation, Flying Magazine, and Aviation Safety. There are many more that I read, however for techniques in mastering the basics of flying these are my favorite.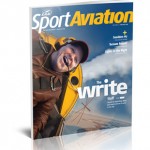 Conclusion
If you are getting ready to start your training to become an airline pilot I congratulate you because you are obviously a person who is not afraid of a challenge and taking the initiative to start flight school is commendable. You will find you will learn lessons during flying that you can use in your every day life especially concerning decision making.
There are many things you can do to prepare yourself for your upcoming flight training. Most importantly you should prepare your family and friends letting them know you are about to embark on a challenging journey towards obtaining your pilot certificate. The next most important thing to do is prepare yourself by learning as much about flying as you can. Below is a list of links to sites I feel are the most helpful towards your preparation for flight training.
Welcome to the amazing and magical world of flying!
Visit Our Sponsors: