Podcast: Play in new window | Download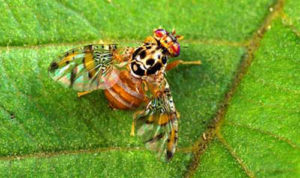 Have you ever heard of a Medfly pilot? Building flight time towards becoming an airline means flight instructing for most pilots. A unique way to not only build flight time but to build much sought after multi engine turbine time is as a Medfly pilot. Here to discuss this unique job is medfly pilot Sean Edwards.
Announcements:
Don't forget to send us your questions at feedback@aviationcareerspodcast.com.
Visit our facebook page for upcoming events and news:
facebook.com/aviationcareerspodcast
Sean Discusses his Journey to Being a Medfly Pilot:
What is a Medfly?
How to find a job as a Medfly pilot.
The advantages of building turbine Multiengine time.
The Challenges of being a Medfly pilot.
Things you might not realize while building multi engine time as a Medfly pilot to advance your career.
Links:
MEDITERRANEAN FRUIT FLY PREVENTIVE RELEASE PROGRAM
Image Credit:
Photograph by Scott Bauer, USDA