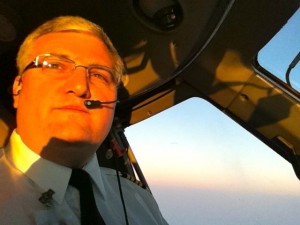 Welcome to ExpertAviator.com the website for aviation news, commentary, product reviews, and advice on learning to fly. My name is Carl Valeri and my passion is flying and aviation.
I am fortunate to have turned my hobby of flying into my profession as a flight instructor and airline Captain. My passion for airplanes and flying started as a child building model airplanes. May 1, 1989 I took my first flight in a small airplane and I was hooked. Now I spend more days in the air than on the ground.
This website is both educational and entertaining. I truly believe in the axiom "a good pilot is always learning". Regardless of the type of flying you can always learn. I hope you will take away from this site new insights and knowledge that will make you a more competent and safe pilot.
For those interested in aviation and that do not fly airplanes, I will discuss topics and terms you may hear in the news or from friends to provide you with further understanding of the aviation either as a enthusiast or a user of the air transportation system.
Finally, I hope this site is entertaining. One thing I have found with aviators and those interested in aviation is their ability to talk at length about their passion of flying. I have included articles on places to visit, restaurants, and things you want to see from the air.
Please feel free to contact me on Facebook, Twitter or by email below. For e-mail updates from this website sign up for my newsletter by filling the e-mail newsletter form out below.