Podcast: Play in new window | Download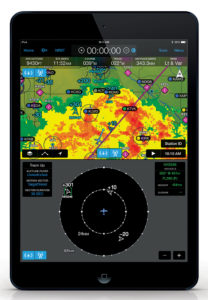 Hey everyone! Today we are talking to Pilot JimG (Jim Goldman) about Aircraft Electronics for Amateur Radio Enthusiasts. Pilots often gain interest in HAM radio, since they use avionics in their aviation profession or hobby.
Preflight Checklist:
Sponsor: AviationCareersPodcast.com - Career Coaching, Scholarships, and a free podcast.
Announcements:
The Sun n Fun Fly-In now has 3 levels of package upgrades to help you get more enjoyment out of your trip.
Cruise Flight:
Aircraft Electronics For Amateur Radio Enthusiasts
A quick history of transponder and radar technology.
ADS-B
After Landing Checklist:
Picks Of The Week:
Interview show no pics of the week.
Links Mentioned In The Podcast:
Automatic Dependence Surveillance Broadcast
How Plane Finder ADS-B Tracking Works
ADS-B and Me : The Next Generation Air Traffic Control System and What's In It For Me.
Image Credit : Garmin GTX 345
Video Of The Week: