Podcast: Play in new window | Download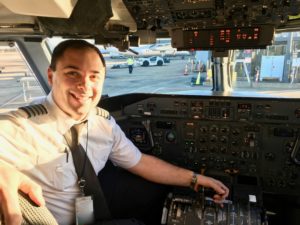 Our theme for today is "whatever you do, do it well." Welcome to the inspirational, informational, and transparent aviation careers podcast. Tonight I am joined by Paul Grieco to answer you questions but first a few announcements.
Announcements:
The Sport Aviation Expo will be in Sebring, FL January 24-27, 2018. Come out and see us!
Aviation Careers Podcast Bundle We have a new course bundle for those looking to get into an Flying! For $10 per month you will get access to 5 courses. It's a great deal because it gives you unlimited access for as long as you maintain your $10 subscription.
Find out more about upcoming events at Facebook Page.
42 year old young pilot, has an MBA, do I need an Aviation degree to get hired by the airlines?
In This Episode We Discuss:
Whatever You Do Do It Well.
Can you fly for the Regionals as a Seventh Day Adventist?
Retiring teacher, trying to figure out what direction to go changing careers to flying
Links Mentioned in This Podcast: