Podcast: Play in new window | Download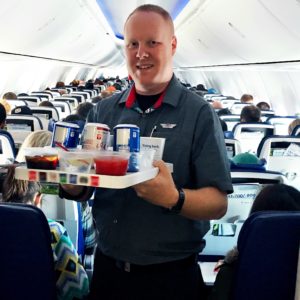 Welcome to the inspirational, informational, and transparent podcast about aviation careers. Today we have a special guest to discuss flight attendant careers in Part 2 of How to Become a Flight Attendant.
Dan Freemen has been a flight attendant for 6 years and flies out of Las Vegas. Dan has been on previous episodes to discuss accelerated flight training because he is looking to move into the pilot seat. Today Dan is going to discuss how and why you should become a flight attendant.
Announcements:
Please visit our Facebook page to find out where our co-hosts will be and where you can come say hi.
In This Episode We Discuss:
Schedule

Bidding the month before - full month schedule at a time
Line vs Reserve (AM, PM, RR)
Types of Trips

Turn, Two-Day, Three-Day, Four-Day

Pay

How am I paid? (Per hour vs per trip)
Trip being nonstop mileage of 243 miles or less between airports and then one tenth every 40 miles.
TFP vs. Hourly examples: (rounded) $26/$30 - $56/$65

Per Diem
$2.15: $110 per average 3-day (52 hours) - Roughly $500/mo
Vacation
Paid for any trips awarded that lie within vacation days. Can then work at the same time.
Profit Sharing
Time and a Half, Double Time, VJA/White Flag …

Other Benefits
Pick Of the Week: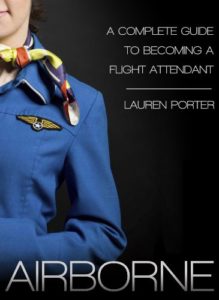 Bureau Of Labor Statistics - Flight Attendant