Podcast: Play in new window | Download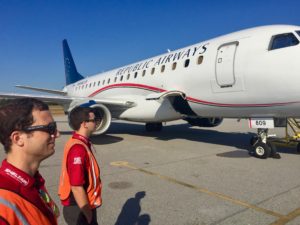 Welcome to the inspirational, information, and transparent podcast about aviation careers. In this episode we answer your questions regarding the importance of a good pilot resume, logging time appropriately, and moving to an electronic logbook, among other things. Many of you have asked me to put together a sample resume  and a course on how to design a resume. We are working on the course but we already have a good course and sample resume in the form of The Pilot Jobs Book.
Announcements:
Pilot Jobs Book Course is available for purchase on our new learning platform. The free preview includes samples of resumes and cover letters so I highly recommend your reviewing them.
In This Episode We Discuss:
The importance of a good pilot resume.

Logging Time Appropriately

Pilots taking one step towards their career goal.

Should you concentrate on your rotary or fixed wing pilot certificate?

Moving to an electronic logbook.

Proper logging of flight time.
Pick Of the Week: