Podcast: Play in new window | Download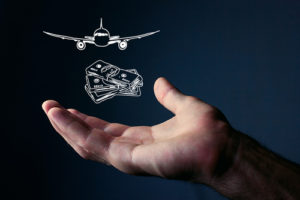 In this episode, we continue our new series titled "Tips for high-Income Pilots. This series will eventually be an online video course.
As a reminder, we are not allowed by law to give you financial advice but this is only general information. You should consult your financial advisor for information specific to your needs. We recommend your finding a fee-based certified financial planner who must comply with the FINRA rules and regulations. Fiduciary is important.
Announcements:
Wanted: Student musicians for scholarship and internship
View the new scholarships guide at AerospaceScholarships.com
Due to Hurricane IRMA we may not be able to produce an episode next week. We also discuss what happens to an airline when a hurricane is approaching.
Tips For High-Income Pilots:
What to do with excess income?
Side business
Investing it wisely
Cash vs. self vs. business vs. investments
Side business/hobby into income considerations
Keep it legitimate (hobby loss rules, proper filings, liability, etc)
How to find ideas
Caution with Real Estate
Tax planning with a new business
Upfront deductions
Purchasing things wisely
Tax efficient investments
Municipal bonds
Index funds
Master Limited Partnerships
Real estate (passive and active)
Where you locate your investments
Pick Of the Week:
Aviation is Among The Rising Careers in Polk County's Economy
Image Credit: Shutterstock.com