Podcast: Play in new window | Download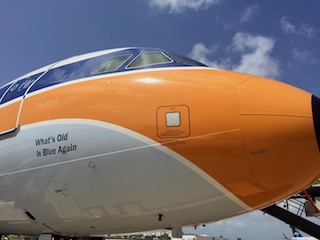 Welcome to episode 151! Today I am joined by Paul Grieco to answer several listener questions, including one related to business aviation. Let's get started!
Announcements:
An updated version of the 2017 Aviation Scholarships Guide will be coming out in September, with the 2018 edition coming out in January. If you have already purchased the 2017 version, Watch your Kindle or iBooks app for the update, which can be downloaded automatically.
Advice from Carl: When applying for a flying job, you can check your records with the FAA, so you don't have any surprises in the interview.
Business Aviation Guidelines and Other Questions answered:
59 years old, started in 2008, just achieved instrument rating.
From Russ: Would a Masters in Education be helpful to have in applying for a Check Airmen job?
Canadian Private Pilot, working toward a certificate, should you have a full-time career when training in a club? Is training through a club the best way to go for someone who cannot commit to Monday to Friday? Is the scheduling at a regional airline flexible enough to keep my current job?
Does commercial/business aviation require 1500 hours and 1st class medical, and should I train on a certain type of equipment, such as a plane or simulator with glass?