Podcast: Play in new window | Download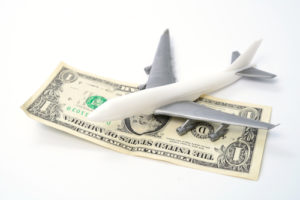 In this episode, we continue our a new series titled "Tips for high-Income Pilots. This series will eventually be an online video course.
As a reminder, we are not allowed by law to give you financial advice but this is only general information. You should consult your financial advisor for information specific to your needs. We recommend your finding a fee-based certified financial planner who must comply with the FINRA rules and regulations. Fiduciary is important.
Announcements:
Aviation Careers Facebook Page
For upcoming meetups, career news, and all of the episodes.
Tips For High-Income Pilots:
Saving for retirement
What to do when you're maxing out your retirement plan limit.
"Excess Benefit Plan" options
What if you have a 401(k), Profit Sharing Plan, and a 401(a) plan?
Getting within "visual range" of how much you might need - it's not as simple as you might think
Pick Of the Week:
Image Credit: Shutterstock.com