Podcast: Play in new window | Download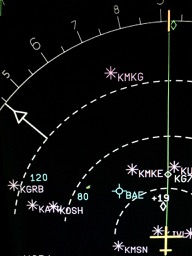 In this episode, we discuss flying freight to build hours, ab-initio programs amidst the pilot shortage, and having confidence in your aviation career.
Announcements:
Scholarships Deadlines are approaching.
One example is SMS Pro's aviation scholarship. The deadline of July 1st is swiftly approaching.
The scholarship is $1,000 and only requires three 500 word mini-essays on aviation safety. The scholarship can be found in our book on iTunes or Kindle at AerospaceScholarships.com.
Update: the deadline for this scholarship has been extended to July 7th!
Listener Questions and Feedback:
 I have a similar story to Jim in Episode 137. Starting at 39, have kids and lots of bills, working as an AMP-IA. I would like to know if career changers have anything in the works to help career changers move forward.
Avid listener, Av Geek, working in finance. Based on the shortage, do you think airlines will start ab initio programs? Do you see the future of flying eliminating the need for First Officers or even Captains?
After high school, I started college to study Criminal Justice but when I tried to switch to Aviation I could not get funding. So I switched to a local flight school. I then found a university that accepted my training along with online learning to obtain a Bachelor's in Aviation Science. After instructing, I found a job flying freight in a Leer 35. Would I be hirable by the majors after flying freight?
Finishing up 4-year service as an officer in the US Marines, just turned 29, entering into flight training program paid by GI Bill. Considering part 121, but also flying in the reserves as C130. Which is better?
Pick Of the Week: