Podcast: Play in new window | Download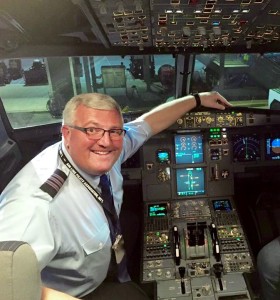 Welcome to Episode 105 of the podcast where we inspire you to achieve your career goals and live your dream by following your passion and doing a job you love. Today is a spacial episode where we help you answer one question: Are You too Old To Fly? This is probably the most common one we get from you the listener so lets address it right now! Both myself and my co host this eventing began our aviation careers late in life and left very lucrative careers to pursue our passion and become an airline pilot.
Paul and I discuss what led us to make our decision to give up the life we had and move forward in a new direction. For my entire life I have lived outside my comfort zone but there are some important things we must consider when deciding if we should pack it in and start our new career.
Before we begin don't forget if you want to contact us please visit AviationCareersPodcast.com. There you will find many ways to contact us along with our other services such as career coaching, the scholarships directory, and our interview preparation services which is included on the coaching page. I want to apologize to those that have called into the show but since we have grown it has been impossible for me to call each and every one of you back individually.
Therefore if you can please send me an e-mail because many times I may only be available to talk at 3 am and since I don't want to disturb you and your family in the middle of the night the best way to get in touch with me is through the website. Also if you have a question please write into the show and we will answer them. We will exclude all of your personal information.
Paul and I discuss:



How we both began our new careers late in life: mine at 33 and Paul's at 34.


It's not just about the money.


Why planning is so very important when making a career change.


Why you should include your family in the discussion.


Who to include in your inner circle.


Being realistic with your salary expectations.


How many years until you reach your goals?


What it is like to do something you love and fly for a living.


Why you need a checklist to succeed.


T Chart.


Are you Too old to fly?