Podcast: Play in new window | Download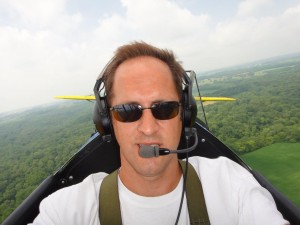 Want to know what it is like to work in the Air Force as an Air Traffic Controller or manager? Have you ever wondered what it would be like to design approaches? Thinking of working part time as a college professor or flight instructor? Today I have with me someone who has experience in all these fields and more.
The path towards your career goal is not straight but a journey full of variety and exciting adventures. One person who personifies this journey is Russ Roslewski. Russ has had many interesting jobs in his aviation career including The Air Force, FAA, and now working as an adjunct professor and flight instructor.
Russ has some great advice for those pursuing a career in aviation and is someone we should all admire for his ability to consistently move forward in his career AND have fun along the way. I know you will find his story fascinating and helpful in pursuing your career goal.
We Discuss:
How Russ developed his passion for aviation.
His years at the U.S. Air Force Academy and serving as a "U.S. Air Force Academy Liaison Officer".
Advice for those applying and interviewing for the Air Force Academy.
What an "Airfield Operations Officer" is and how this prepared him for a civilian job.
Air Traffic Control and Airfield Management jobs in the Air Force.
Working as as a liaison to the foreign national leadership.
His involved in several mishap investigations from an ATC standpoint.
How he worked his way into a TERPS (Terminal Procedures) job with the FAA.
Advice for those interested in an job working with Terminal Procedures.
The benefits and challenges of working part-time as a flight instructor.
Working as an adjunct professor the rewards and challenges.
General career advice for those who are thinking of taking the leap into a new career direction.
Links:
FAA Aviation Careers

Occupational Outlook Handbook : Air Traffic Controllers

FAA Salaries from Glassdoor.com

SMAC066 – How To Build An Instrument Approach With Russ Roslewski