Podcast: Play in new window | Download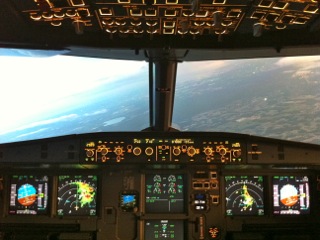 I spent a few days dropping my business cards off at flight schools and fixed base operators and I have come to a striking conclusion. Airports and flight schools can be the worst place to go if you want advice on becoming an airline pilot. Let me explain.
I like to leave cards at the airport so those who are interested in an aviation career will learn from the interviews and advice we provide on this show. After speaking with various people at numerous airports I received diverse reactions to my podcast.
When I speak with those who have been in the industry a long time I usually hear "I hope you are telling pilots to get out of aviation and do something that makes money". When I speak with newer pilots excited about their new career I get a completely opposite reaction.
Most new pilots are "interested in hearing what we have to say on this podcast because they can't wait to move their careers forward". I can't blame these "newbies" in the industry with all the negative feedback they get from their boss and the other older pilots working at the airport, I too would want to move on.
To help you better understand the challenges of being an airline pilot I wanted to give you some of the negatives I have heard from these people and other pilots I have spoken with over the past few decades. I have compiled a list of the top ten reasons you should not become an airline pilot so you can decide for yourself if this career is for you. If the top ten reasons are not negatives in your mind, then you will be a candidate for becoming an airline pilot.
Before we begin with our top ten list of reasons you should NOT become an airline pilot I want to ask you a favor. If you are an airline pilot and are listening to this podcast I invite you to write in with your own list of the top reasons you Should or Should NOT become an airline pilot. I will include these in an upcoming episode.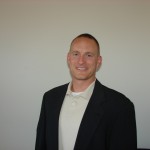 Today we are also going to spend most of the episode answering your aviation career questions sent via email. To help me with my list and to help give another perspective is Tom Wachowski. Tom was our guest in episode 14 and helped us understand the corporate pilot career.
Tom and I Discuss:
The Top Ten Reasons You Should NOT Become An Airline Pilot.
You want to be home every night.
You don't like sleeping in hotel rooms.
You needs lots of rest and can't imagine working a 16 hour day.
You want to a large income right away.
You want to change jobs often.
You want holidays off.
You want to see your family every day.
You don't work well under pressure.
You are afraid of being tested continually just to keep your job.
You don't like working with others in an enclosed environment.
Listener Mail:
From Ron:
I've only recently discovered your podcast, I appreciate the fresh perspective your episodes deliver!
For those who may not be able to fly with an airline, or may have a restriction on their medical for color vision deficiency with "not valid for night flying or by color signal control", what other flying jobs are there aside from perhaps agricultural or patrol or daytime charters? How would one get their foot in the door with these or any other opportunities? How does one plug into the aviation "network" and begin making invaluable contacts?
From Shane:
I started listening to your podcast after your appearance on the airplane geeks podcast. At the time I was a student enrolled in the professional pilot program and working part time for the school as a veteran/financial aid adviser. Around this time our previous flight training provider lost their contract and a new flight school received the contract to conduct the flight training portion of the degree.
Word went out the new flight school was conducting interviews but since I had not yet received my CFI certification I initially thought that I shouldn't waste my time interviewing. Luckily I remembered the advice I have heard repeatedly on your podcast that there is more to aviation careers than just flying so I went in with a resume and some optimism hoping for the best.
The following week I was contacted by the new flight school and they informed me they wanted me to be the customer service and admissions manager with a focus on student success. The best part was they agreed to let me start taking on students once I finished my flight instructor certificate!
I would never have thought to apply for this job if it were not for your advice and I could not be happier with the outcome. I love my new job and look forward to coming to work every day.
Thank you,
Shane
From James:
I just recently discovered your podcast and I really hope you continue to produce these in the future. I have been a helicopter pilot in the US Army for the past 16 years and I'm looking to start a 2nd career in the Airlines at the ripe old age of 38.
I started flying in 1990 when I was 15. At this time, a Cessna 152 was about $30/hour and the instructor was about $15/hour. At that point in time, one could pay for a private pilot certificate with about $2,000. Today the least expensive airplanes I see rent wet for about $100/hour and the CFI $50/hour. According the the US Inflation calculator, $30 in 1990 should be about $53 today, having had a rate of inflation change of 76% over the past 22 years. Even in 1990, the "old timers" were complaining about how much prices had risen since the late 70's/early 80's.
So why has the cost of flight training outpaced inflation by 200% over the past 20 years, and over 300% over the past 30 years?
It's easy to blame the lawyers of the 1970's and 1980's for putting the Wichita companies out of the business of producing training aircraft. We still have no where near the economies of scale of production that we had during the "golden era" of the 60's and 70's.
I don't think the LSA/sport pilot revolution (est. 2004) has lived up to the expectations we had anticipated 10 years ago. Is this simply because a plastic plane still needs to sell for $100k to turn a profit at the current (low) production levels?
One thing that has become more affordable over the years is the cost of the average airline ticket and the accessibility to the general public. When I took my first ride on an airplane in 1977 to visit Grandma, residing just 3 states away, it cost my parents $700 per person in 1977 dollars ($2,661 today) to board that United Airlines DC-10.
If the public thinks that we need to go back to the good old days when we were served steak and lobster with our own flight attendant to pamper us at the cost of 8 weeks worth of wages, this can still be done--it's called first class.
And finally, to beat the dead horse of whether or not a pilot shortage really exists. Most of those in the industry who poo poo the idea of a real shortage based on the fact that during their tenure over the past 30 years, there just hasn't been one. We have cried wolf too many times over the past 3 decades with nothing really materializing. What they need to keep in mind is that there are some major factors that have changed that didn't occur during their time in the industry. Airline operators will no longer have the luxury of lowering the hiring minimums to 250 hours like they did in the late 1990's. The cost of training and access to financial support to pay for training is at an all time low. Just look at the pilot population of 1980 (800,000 +) compared to today (500,000 +) and then further compare that to the number of passengers traveling and aircraft in service. This may just perhaps be the "real" shortage.
From Robert:
Hello, I found your podcast from hearing you on the Airplane Geeks Podcast. I am a former flight instructor and 135 charter pilot who has been out of the industry for the past two years but am trying to return to commercial flying. I have 1530 total time, 1197 multi engine, 960 turbojet multi and all the CFI ratings. However I have not flown in the past two years. I am hoping you might be able to advise me on how much recent experience I need to build to be a candidate for a regional airline.
Thanks,
Robert
From Terry:
Hello, My name is Terry Peterson I'm a Commercial Single Engine Land Instrument pilot with 500 TT and will have my CFI/II soon. I have been in sales for about 10 years and really enjoyed your podcast about aircraft sales. This is a field that has interested me for a while and I think with my skill set I would be a good fit in this field.
I'm working on my instructor certificates right now as kind of a student teacher. My instructor has paired me up with an instrument student, I write the lesson plans and my instructor then reviews them. I then teach the approved lesson to the student and when he is ready I sign him off for a stage check with the instructor to see how we are both doing.. If I could log dual given I would be able to log about 25 hours at this point. I like this approach because I found that I really enjoy teaching.
I have also decided to start my Aviation Maintenance Technician (AMT) training next year at my local college. I have been thinking about this for a year but after hearing your podcast about how it could make me more marketable as a pilot to have my AMT I have decided to move forward.
I have just recently found your podcast by way of the New pilot podblog when you were being interviewed by Rob. I have found your podcast informative and empowering . I believe I have been given inside information to make better educated decisions concerning my new career in aviation.
Thank you,
Terry
From Dan:
Hello Carl,
I have recently started listening to this podcast and am in the process of catching up from the beginning. Just have a few questions/comments from the episodes I have heard thus far.
In episode 15, you spoke with Betty of the Betty in the Sky with a Suitcase podcast. One point that came up was crash pads and the like, and it made me think of www.airbnb.com. Only very loosely related, as I understand this is much more like a hotel room than a long term money saving rental. However, I thought it might be worth mentioning for at least some of the corporate pilots out there, or anyone else staying overnight in a city which they don't call home, who wants something a bit different than your usual hotel room. I'm sure the company takes care of the hotel rooms for you airline guys, so that is probably not really an issue. Perhaps this is more of a Pick of the Week for a Stuck Mic episode.
Stemming from the corporate pilot train of thought, I wanted to say that Tom Wachowski from episode 14 was by far my favourite thus far. Most likely due to the fact that he is living the life that I would like to see myself in. Which brings me to my point.
Currently, I am taking an online ground school course before I jump in to my primary flight training. Trying to be as efficient as possible in regards to my training, I have planned to complete the ground training so that I can take some time off work and focus entirely on flight training.
Everything I have read/heard says that the more you can fly during training, the better off you are. What I am hoping to do is fly 7 days a week, as I already have a flight school which assures me that will not be a problem for them.
My question is this, is there some point which could be considered too much flying? I understand that some would point out the possibility of burn out with that much flying, but if fuel would allow... I would never come down. Just not sure how passengers would feel about that. My 30th birthday is just around the corner, so I am a bit behind the ball on this, which is why I would like to expedite training without rushing so much that it is 'bad' training. Long term goal would be to move to a senior position with a regional carrier and do some corporate contract work on the side iif possible.
As this is already entirely too long, I will finish it up, but I do appreciate you reading through all of this and look forward to any thoughts/recommendations you might have on the subject. Keep up the great work.
Safe flying,
Dan
From Ron:
I enjoy listening to your show. I'd be very interested in hearing different viewpoints on building multi engine time.
I just finished a multi-engine commercial rating at a community college and need to continue to garner more flight experience.
I went online and came across some time building programs. I then read warnings about some of those programs on other websites. They claimed that buying time at some of those operations was essentially worthless because many prospective employers view that time as garbage.
I talked to a FBO that had a multiengine available for rent and there was even more disagreement.
I'm confused and I need to hear from professionals who don't have any financial stake in giving good advice.
From Todd:
Carl,
No doubt, this isn't the first email you have received from someone pondering a career change. I am 40 years old and have always had a passion for flying. I obtained my Private PIlot Certificate before starting college.
I was planning to pursue my dream of becoming a corporate pilot when I discovered the FAA's vision requirements. I was crushed, so I left aviation and am now a veterinarian. Fast forward to now.
I recently discovered that the FAA changed their vision requirements not long after I left aviation. I couldn't believe it! Well, here I am, pondering one of the biggest decisions of my life. I've never had the same passion for my current career as I do flying. My goal is once again to fly for a corporate flight department. That leads me to this question:
Multi-engine PIC time is so important for many jobs. With most freight companies out of business, building time as a cargo pilot is almost a thing of the past. How can someone today build that important multi-engine time short of buying it? Instructing is one way, but fewer people seem to be pursuing multi-engine ratings. What are some other ways one can build PIC multi-engine time?
Thanks!
Todd
Links Mentioned in The Show:
Airmanship and Experience: Taking Advantage Of The Pending Pilot Shortages

Tom Wachowski - Consider It Brands.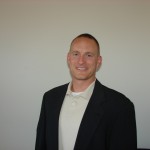 Recommendation:
The Top Five Regrets of the Dying: A Life Transformed by the Dearly Departing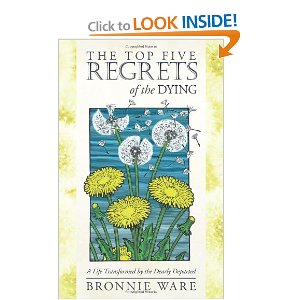 Listen To The Podcast:
Podcast: Play in new window | Download
Subscribe To Aviation Careers Podcast:
Visit Our Sponsors: