Pilots are fascinating people because they are goal oriented and have many interests. If you find you have a passion for flying but have other interests in life, a career in aviation can still be for you.
One of the wonderful things about flying for the airlines are my days off. Some months I have 20 days off which affords me the opportunity to pursue other endeavors. Can you think of a career you might enjoy part time while having a career in aviation?
I have friends with successful careers in aviation while also having a career in many other fields such as dentistry, law, real estate, accounting, and medicine just to name a few. If you have a passion for aviation and a passion for other endeavors don't fret, flying might be the perfect career for you.
Podcast: Play in new window | Download
A person who has designed a lifestyle which includes a career in aviation is Jamie Beckett. Jamie is the publisher of FlightMonkeys.com, an author, flight instructor, and City Commissioner in Winter Haven, Florida. Jamie is a busy individual and you can tell by speaking with him for only a few moments that he lives life to the fullest.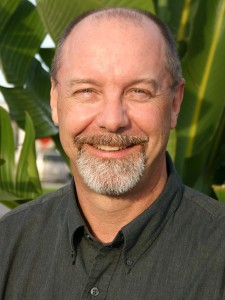 Jamie Beckett and I discuss:
How you can define a career in aviation that fits your personality.
Advice for people looking towards instructing part time.
The advantages of being both a pilot and mechanic.
Melding of Politics and Aviation.
Jamie's varied career path and the fears many of us have in pursuing a career in aviation.

Recommendations:
Jamie Beckett produced an outstanding video The Value of Aviation. Jamie eloquently describes the benefit of aviation in the lives of those at the airport but more importantly the community as a whole. This is one of those videos you should save to give to your friends when they ask you the "real" value of aviation.
Watch The Value Of Aviation:
Politics for Pilots (The Loose Cannon View - 2011)
- Jamie Beckett's Politics for Pilots is a weekly column that appears as a popular blog posting on GeneralAviationNews.com and has been used to collect the stories for The Loose Canon View. The column is described as "irreverent, casual, highly optimistic, and at least occasionally inspirational. It also tends to be uniquely insightful and written with a high degree of professionalism. It's actually fun to read, too."
For those wanting to read something beyond how to fly and learn how to navigate the world of politics and aviation this e-book is for you.
Thanks for listening to Aviation Careers Podcast. If you have any questions comments or suggestions please contact me at AviationCareersPodcast.com, ITunes, Twitter, Facebook, or by e-mail. Until next time please keep in mind the path to an aviation career is varied, challenging, and exciting.
Keep your eye on your aviation goal and fly safe!
Listen to Episode 008:
Podcast: Play in new window | Download
Listen In Itunes: