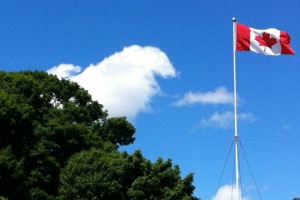 Welcome home for another episode of the Stuck Mic AvCast! Rick shares a story about a flight where he experienced some porpoising which led to a group discussion on tips and techniques to help reduce porpoising and ideas for recovery. We also speak about flying into Canada from the United States which stemmed from a flight Carl did where a crew member got detained in customs. This led Carl into some research about Canadian flying where he discovered some helpful information to minimize your time with Customs in addition to some real world experience shared by Len from a flight he did to London, Ontario in a Piper Seminole. And then we wrap up the show with the co-hosts Picks of the Week and share our thoughts about the ever-so-cool OpenAirplane.
Podcast: Play in new window | Download
Pre-Flight
The Albert Whitted Airport Preservation Society is hosting a cookout and lunch for fundraising to help keep the airport open both at 11:30AM on August 4th, 2012 and again on September 1, 2012. Located in St. Petersburg, FL, the Albert Whitted Airport holds a historical value in the American aviation books when on January 1, 1914, the FIRST regularly schedule airline flight departed. These cookouts help the airport raise funds to remain open to the public.
Cruise Flight
After Landing Checklist
~ Picks of The Week ~
Victoria – Pilots Share the Ride
Carl – Flying Musicians
Len – Fat Gecko Co-Pilot Camera Mount
Rick – OpenAirplane
Virgin Galactic Space Flight Fund
Thanks for listening to the Stuck Mic AvCast, a listener supported aviation podcast. We love publishing and delivering useful content and information for everyone! Please show your support with a $5 or $10 donation today and maybe we could one day fly in space!
Please submit your questions and feedback via blog comments, Twitter,Facebook, or email and we'll be sure to answer them on the air!
Listen to Episode 29 Below
Podcast: Play in new window | Download
CLICK HERE to play mobile friendly version
Subscribe to Our Enhanced Podcast Feed in iTunes
Subscribe to Our MP3 ONLY Podcast Feed
Direct your pod catcher to http://feeds.feedburner.com/StuckMicAvCastMP3
Or to subscribe in iTunes: