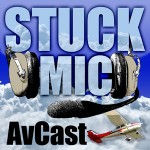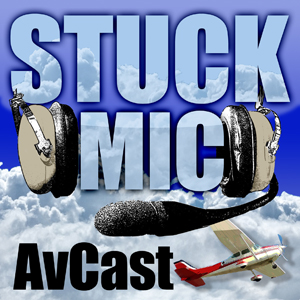 Pre-Flight

The Stuck Mic AvCast Mobile Apps are NOW AVAILABLE for iPhone, iPad, iPod Touch and Android. Download them today!
You've probably noticed some extra content in the feed. These extra episodes are interviews from out in the field and other special feature content above and beyond our bi-monthly episodes. You'll be able to distinguish the feature content from our legacy content by their lettered titles, example Episode 12a. We hope you enjoy these additional podcast sessions!
Rick shares his recent visit to the KBAF, Barnes Municipal Airport UCAP meet up/brunch in Westfield, MA.
Cruise Flight

After Landing Checklist

~ Picks of the Week ~

Tell Us What You Think

Please submit your questions and feedback via blog comments, Twitter, Facebook, or email and we'll be sure to answer them on the air!
Listen to Episode 13 Below
Audio clip: Adobe Flash Player (version 9 or above) is required to play this audio clip. Download the latest version here. You also need to have JavaScript enabled in your browser.
CLICK HERE to play mobile friendly version

Subscribe to Enhanced Podcast in iTunes